Langley, British Columbia
#2-6131 200th Street
Langley, BC V2Y 1A2
Next to Dairy Queen and Langley Farmers Market

(604) 510-2035
Open Today Until 5:30 pm
| | |
| --- | --- |
| Monday | 10:00 am - 5:30 pm |
| Tuesday | 10:00 am - 5:30 pm |
| Wednesday | 10:00 am - 5:30 pm |
| Thursday | 10:00 am - 5:30 pm |
| Friday | 10:00 am - 6:00 pm |
| Saturday | 10:00 am - 6:00 pm |
| Sunday | 11:00 am - 5:00 pm |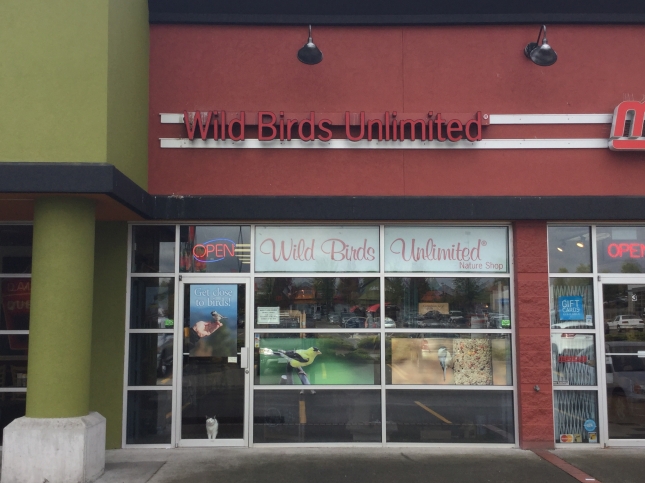 Richard Dunn and Jennifer Houssian Franchise Store Owners
View Our Store Site
Bark Butter® Bits™
A Quick, Convenient Way to Offer Bark Butter
Bark Butter has attracted more than 145 different bird species. And now we have Bark Butter Bits™ the quickest and most convenient way to offer Bark Butter. It's available in original formula or with hot pepper to keep the critters away.
Whether used in our QuickBites Feeder or simply added to your loose bird food, now you can offer just enough Bark Butter when you have time to watch and enjoy the birds.
And don't forget there are also other ways to offer Bark Butter for your birds! Cylinders, suet cakes, Bugs and Bits as well as the spreadable Bark Butter, find one your birds will love!
Shop our store to check out all the ways you can offer Bark Butter and enjoy the beautiful birds it attracts to your backyard.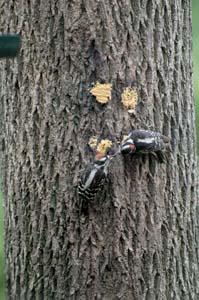 Jim's Birdacious Bark Butter
Now Every Tree is a Birdfeeder®
Jim Carpenter is the founder of Wild Birds Unlimited and the creator of Jim's Birdacious® Bark Butter®, the food that has attracted more than 140 different bird species and counting.
Bark Butter is a spreadable suet that can be easily smeared on tree bark or a Bark Butter Feeder to attract birds such as chickadees, nuthatches, wrens, woodpeckers, towhees, Brown Creepers, grosbeaks, robins and more. Available only at Wild Birds Unlimited, Bark Butter is made from suet, peanut butter and corn for a high energy treat your birds will love. It also contains calcium to help promote stronger bones.
---